First Pediatric Dental Visit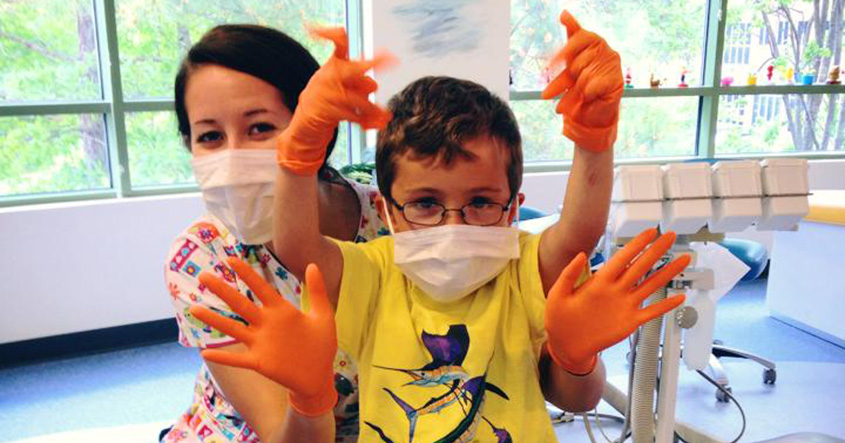 Baby's 1st Dental Visit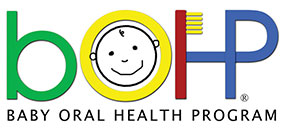 Along with the American Academy of Pediatric Dentistry, we recommend that a child's first dental visit be scheduled by his/her 1st birthday. It is very important to make the first visit positive and enjoyable for your child. We want them to enjoy getting to know our pediatric dentists and the Wilmington Pediatric Dental staff and be comfortable at all times.
A pleasant, comfortable first visit builds trust and helps put your child at ease during future dental visits. Your kid's dentist and our staff will explain everything in detail and will answer any questions that you might have.
Learn More About 1st Birthday Checkup
First Pediatric Dental Visit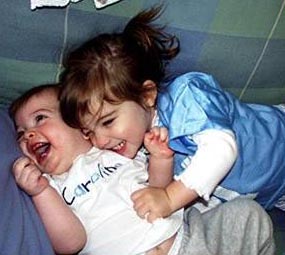 Your child's first pediatric dental visit should be a very exciting and fun visit. You and your child will be introduced to our pediatric dental team, given a tour of the office and become comfortable before their first examination. We suggest that you remain in the reception room while we are working with your child. Though parents are regularly in and out of the treatment area, we find that we can establish a direct and close rapport more quickly with your child when you are not present.
Our purpose is to gain your child's confidence and overcome any apprehension. If you choose, and it is deemed necessary, one adult may come with your child to the treatment room. For the safety and privacy of all patients, other adults or children not seen at this appointment should remain in the reception room. Some children, on their first visit to a new office, may experience some "separation anxiety" as they are being taken to the treatment area. However, when these children are introduced to all of our fun stuff and new activities, before they know it, they are finished and not wanting to go home.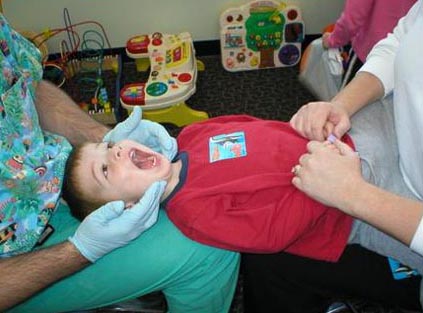 With our very young children, we have a special room where we conduct our "lap exams". The Infant Oral Exam Room is decorated and up-fitted with many things that a toddler would have in their own playroom. This is where we examine our youngest patients. The technique is very simple and is a standard procedure in Pediatric Dentistry. The mother or the father holds the child on their laps facing toward themselves. The child's legs straddle the adult's torso. The doctor and the parent face each other touching knees as the child is laid back gently on the doctor's lap so that he or she may examine the child. This exam is very quick but thorough and is very non-threatening to the child as he or she may see the parent throughout the exam. The exam usually will take about 1-2 minutes.
During the first visit, a thorough exam will be completed, which includes a review of your child's medical and dental history. Necessary and appropriate digital dental radiographs will be obtained. This comprehensive exam includes an evaluation of your child's facial growth and bite. As your child grows we are also able to recognize the need for early treatment or referral of possible bite problems if they occur. The doctor will examine the teeth, hard and soft tissues of your child's mouth, and perform a head and neck examination. Additionally, we will evaluate your child's oral hygiene and perform a professional cleaning with a preventive fluoride treatment. We will then determine your child's immediate and long-term dental needs, discuss our findings, answer questions and make treatment recommendations.
We strive to make this visit a very exciting, fun, and pleasant experience for your son or daughter. Remember how important it is to convey this image. Practicing at home (playing dentist) is great and reading some good children's dental books prior to the visit is also a good idea.
Ready to schedule a dental appointment? Click the link below or call us and we'll be happy to schedule your new appointment!
Or
Call our Office
+1 (910) 791-7380

What's Next?
1 – New Patient Forms
Are you a new patient?
Please download the following forms, fill them out and bring them to your first visit.
2 – Schedule Appointment