Welcome to Our Pediatric Dental Office!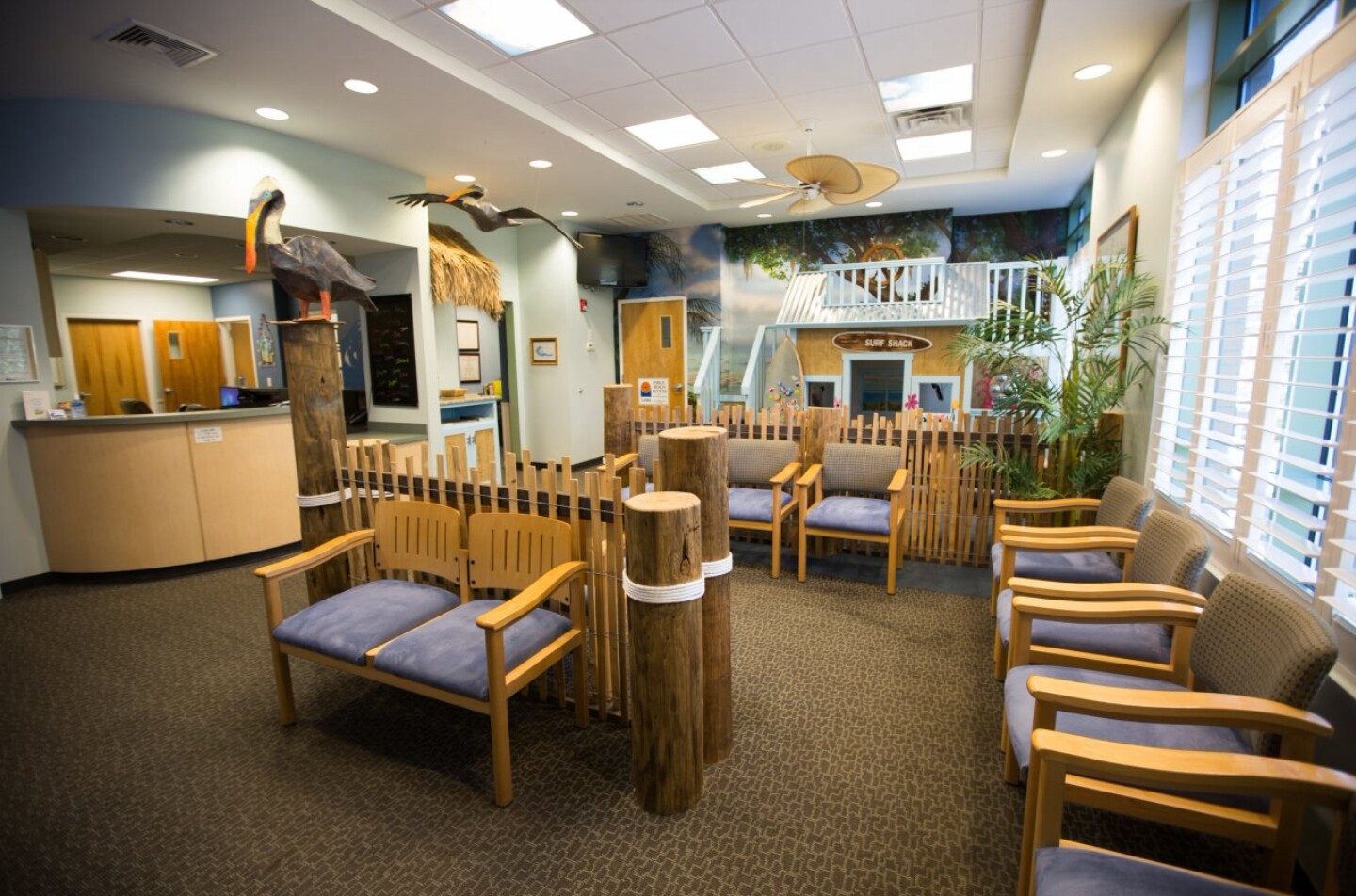 Here at Wilmington Pediatric Dentistry, we know how to create lasting impressions with our knowledgeable, fun, and caring staff. We offer comprehensive oral health care for your infant, child, and adolescent, while utilizing state-of-the-art pediatric dental technology. Every child is unique and deserves the personalized attention they receive at our office. It is our goal that your child develops a lifelong positive attitude towards dentistry by providing a place where they feel like it is their dental home.
First Dental Visit
The pediatric dentists and staff of Wilmington Pediatric Dentistry strive to make your child's first visit to the dentist a positive and exciting adventure. The first visit will consist of a relaxed review of your child's overall dental health. We will gather your child's dental and medical health information and allow him or her to meet the staff, tour the office, sit in a dentist chair, and generally have fun while visiting.
For more information about your kid's first dental visit, click the link below.
Learn More about First Dental Visits
Dental Insurance and Other Payment Options
It is our mission to provide you with affordable, high-quality dental treatment that fits your budget! We offer a variety of payment options to meet your needs. Our pediatric dental office accepts dental insurance as well as payments by cash, check, Visa, MasterCard and Discover. We will thoroughly explain your choices and work hard to accommodate your needs. For more information about Dental Insurance and payment options, click the link below.
Learn More about Dental Insurance and Payment Options
What's Next?
Ready to get started? To make your first visit to our office more smooth and efficient, we ask that you complete the new patient forms below before your scheduled appointment.
1 – New Patient Forms
Please complete the following forms by downloading, fill them out and bringing them to your first visit.
2 – Schedule Appointment
Ready to schedule a dental appointment? Click the link below or call us and we'll be happy to schedule your new appointment!
Or
Call our Office
+1 (910) 791-7380

What's Next?
1 – New Patient Forms
Are you a new patient?
Please download the following forms, fill them out and bring them to your first visit.
2 – Schedule Appointment